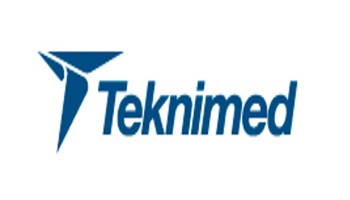 Founded in 1990 in Toulouse (France), the European capital of aeronautics, Teknimed is a leader in biomaterials with a unique expertise in orthopedic cements used to fix implants such as hips, knees, shoulders, etc.
Teknimed develops, manufactures and markets worldwide a full and innovative biomaterial product portfolio for orthopedic surgeries and sports medicine. The portfolio includes orthopedic cements, bone substitutes, resorbable polymers and implantable textiles.
After the intra-family transaction in 2015 between Alain Leonard and his daughter Carole financed by the Apax, BPI and Crédit Mutuelle investment funds, Essling Capital is taking over control of Teknimed alongside its CEO, Carole Leonard.
With a unique expertise in biomaterials and a solid growing market, the strategy is to accelerate the international development as well as the development of the OEM business, organically and by acquisitions.
Potomac Transactions is an investment bank based in Paris specialized in the healthcare sector, advising its clients on long-term strategies for acquisitions, divestitures or growth financing in France and abroad. Potomac is active in all segments of the healthcare sector. In the specific orthopedic sector, Potomac has one of the best financial expertises in France, with a lot of transactions year after year. In addition to the two Teknimed transactions in 2015 and 2021, below few recent transactions to illustrate this strong expertise
– Current financial advisor to the Mediliant Group on its acquisition strategy with two acquisitions already completed in the United States in 2020 and 2021 to become a leading contract manufacturer of orthopedic implants in the extremity segment; Pennsylvania-based MDI and Indiana-based CTE.
– Financial Advisor to the founding shareholders of Landanger Group, the French leader in surgical instrumentation, in their opening of capital in 2019 to the prvate equity firm 21 Invest.
– Financial Advisor to Ekkio Capital in the 2018 acquisition of FX Solutions. FX solutions is a specialist in shoulder implants, located both in France and the United States
https://www.potomac.fr/wp-content/uploads/Teknimed-logo.jpg
200
350
François Hervio
https://www.potomac.fr/wp-content/uploads/Potomac.jpg
François Hervio
2021-11-26 19:30:40
2021-11-26 19:30:40
Second transaction this year in the orthopedic sector for Potomac, advising on the sale of Teknimed, a leader in biomaterials, to the private equity firm Essling Capital