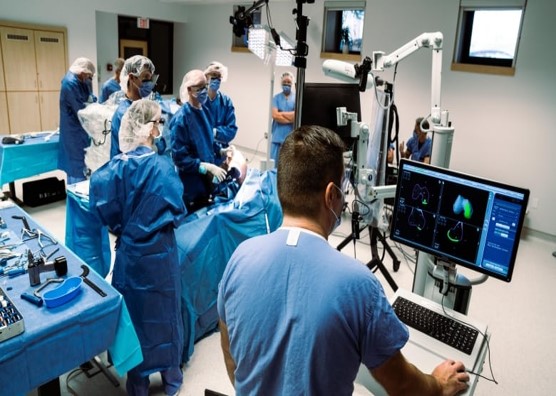 Headquartered in Switzerland with a strong presence across the US, SpiTrex, formerly Mediliant group, offers end-to-end solutions for orthopedic Spine Extremity and Trauma ("SET") OEMs in Europe and the US.  From design, and the management of regulatory affairs (US and European) to machining and sterile packaging SpiTrex is a market-leading orthopedic CDMO in SET.
Created in 2014 through the carve-out of a Zimmer Biomet site, and owned by Ekkio Capital since 2019, SpiTrex, have now made 3 acquisitions in the US allowing them to provide advanced solutions to clients on both sides of the Atlantic and quickly reach its first target of revenue of $100 million.
Based in Carlsbad (CA), Watershed offers design, regulatory consulting, and additive manufacturing (3D printing) of orthopedic implants. With this acquisition, SpiTrex will be able to offer 3D printing and design solutions to customers in Europe and the USA.
SpiTrex's previous US acquisitions include Medical Device & Implants ("MDI"), a specialist in manufacturing extremity implants based in Lancaster (PA) in 2020, and Culver Tool & Engineering, Inc ("CTE") a global leader in manufacturing rods and spine implants based in Plymouth (IN) in 2021.
Ekkio Capital is an independent French investment fund, which currently manages over €350 million, and has been partnering with high-potential SMEs for over 20 years. With sector expertise in Health & Beauty, Tourism & Leisure, Regulatory Control (ICT), and Eco-responsibility, Ekkio has made over thirty investments, structuring SMEs' organic and external growth to make them leaders in their segments.